type 1 or type 3 energy? not sure which is my child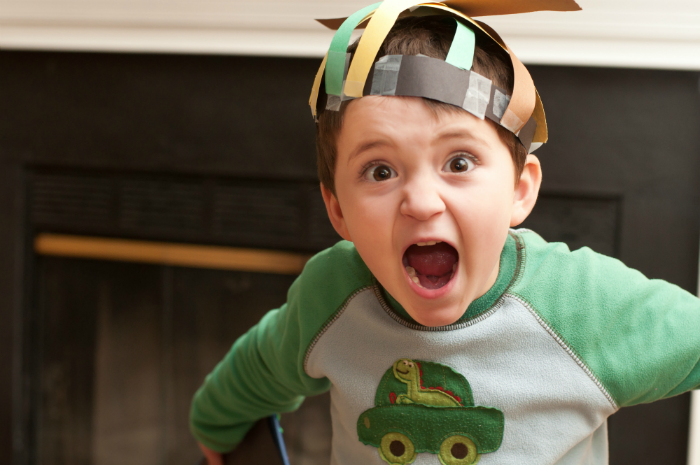 Parents with active, busy children often ask me…
How do I know if my child expresses TYPE 1 or TYPE 3 Energy talked about in The Child Whisperer?
Parents can often identify whether their child expresses higher or lower movement. But when it comes to the two higher-energy Energy TYPE 1 and TYPE 3 movements, they can feel a little unsure.
Consider movement carefully
Like my book, The Child Whisperer, explains, each Energy Type expresses a unique quality of movement. A Fun-loving TYPE 1 Child and a Determined TYPE 3 Child will both move with a lot of energy, but the quality of that energy will be very different.
In this video, I talk about those differences in their mannerisms, features, and footsteps. I even impersonate the classic facial expressions for both of these Energy Types! Take a look…
Do things feel a little clearer for you now? Please share your experience in the comments below.
(To see the profiling videos, I talked about, click here: How to Profile Babies, Children and Teens)
Reconsider your labels
You'll find the process of identifying your child's Energy Type more challenging if your child has experienced a lot of negative judgment.
With their higher level of energy and outward-moving expression, both TYPE 1 and TYPE 3 children may be told they're too loud, too big, or too hyper. Both Types of children may feel compelled to shut down and contain their natural energy.
If your child's Energy Type continues to feel unclear, consider the possibility that this child doesn't feel safe to be him or herself.
The good news is: You have the power to create that safe environment for your child!
Set the intention to understand your child's true nature and honor it. Catch yourself if you ever judge your child's natural movement as unacceptable. Your child's true nature will reveal itself to you and you'll have the opportunity to be an even better parent than you already are.
(Know the difference between TYPE 2 & 4 Energy?)
If you're debating whether your child is a Sensitive TYPE 2 Child or a More Serious TYPE 4 Child, check out this recent blog post: TYPE 2 or TYPE 4 Energy? I Can't Tell Which My Child Expresses 
Image courtesy of Dollar Photo Club